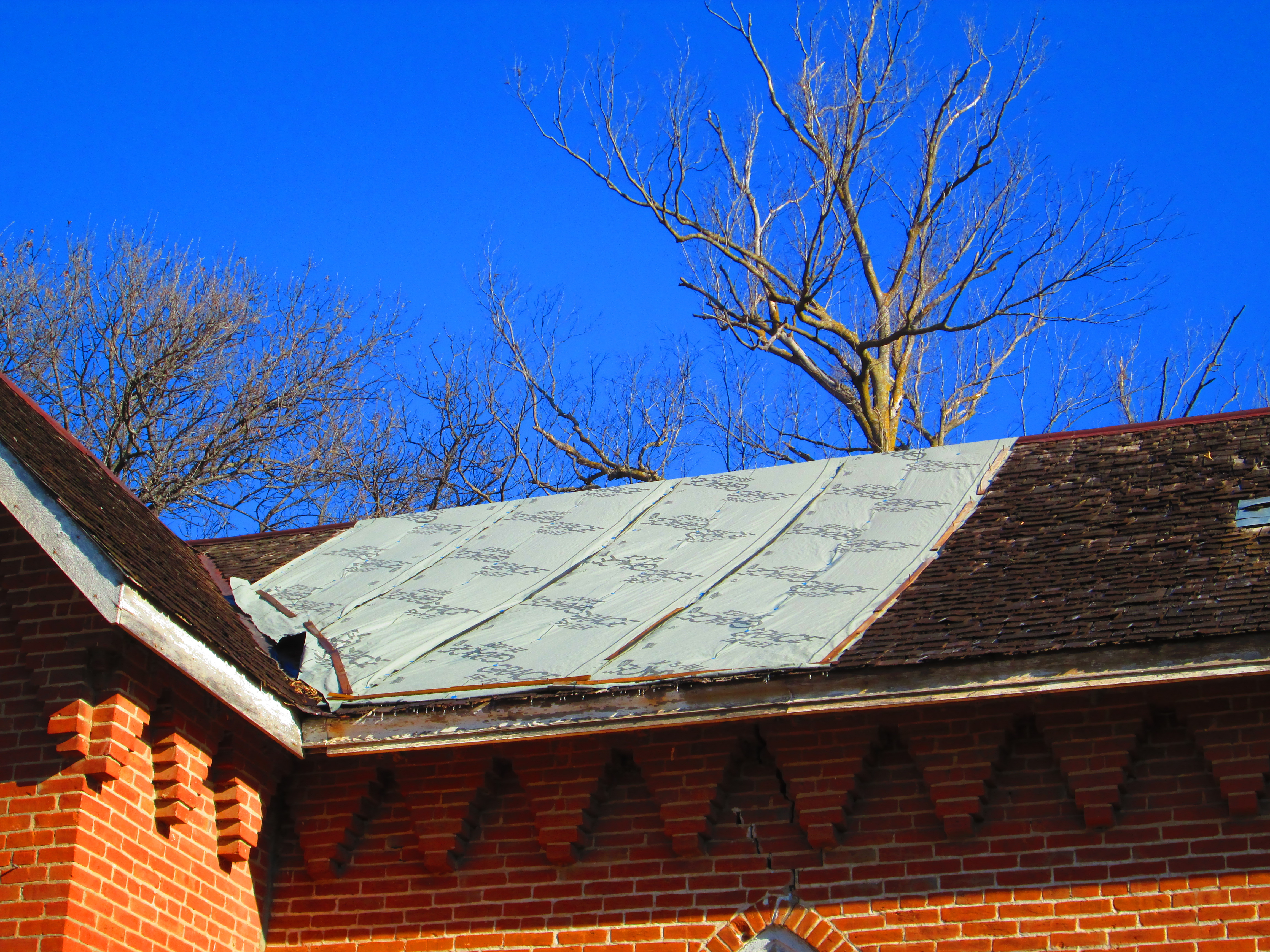 The Friends of St. John's Oratory was formed in 2013. Our mission is to raise money and oversee the preservation of St. John's Oratory, formerly known as St. John the Baptist Catholic Mission, in Doniphan, Kansas.

St. John's was built in 1867. It replaced an earlier building, which burned in 1863. It was the first parish operated by the Benedictine monks in Kansas. As the first mission in Kansas, it has both historical and cultural significance.

For over 120 years, St. John's was the regular parish for many families in the Doniphan area. In the late 1980s, its status changed from parish mission to oratory. While there is no longer a regular Mass schedule, it is available for weddings and Mass, as requested, based on the availability of a priest.

Since the change in status of St. John's, building maintenance had been minimal. As a result, the roof sustained considerable damage over the years. It was critical that the roof be replaced before further interior damage occurs.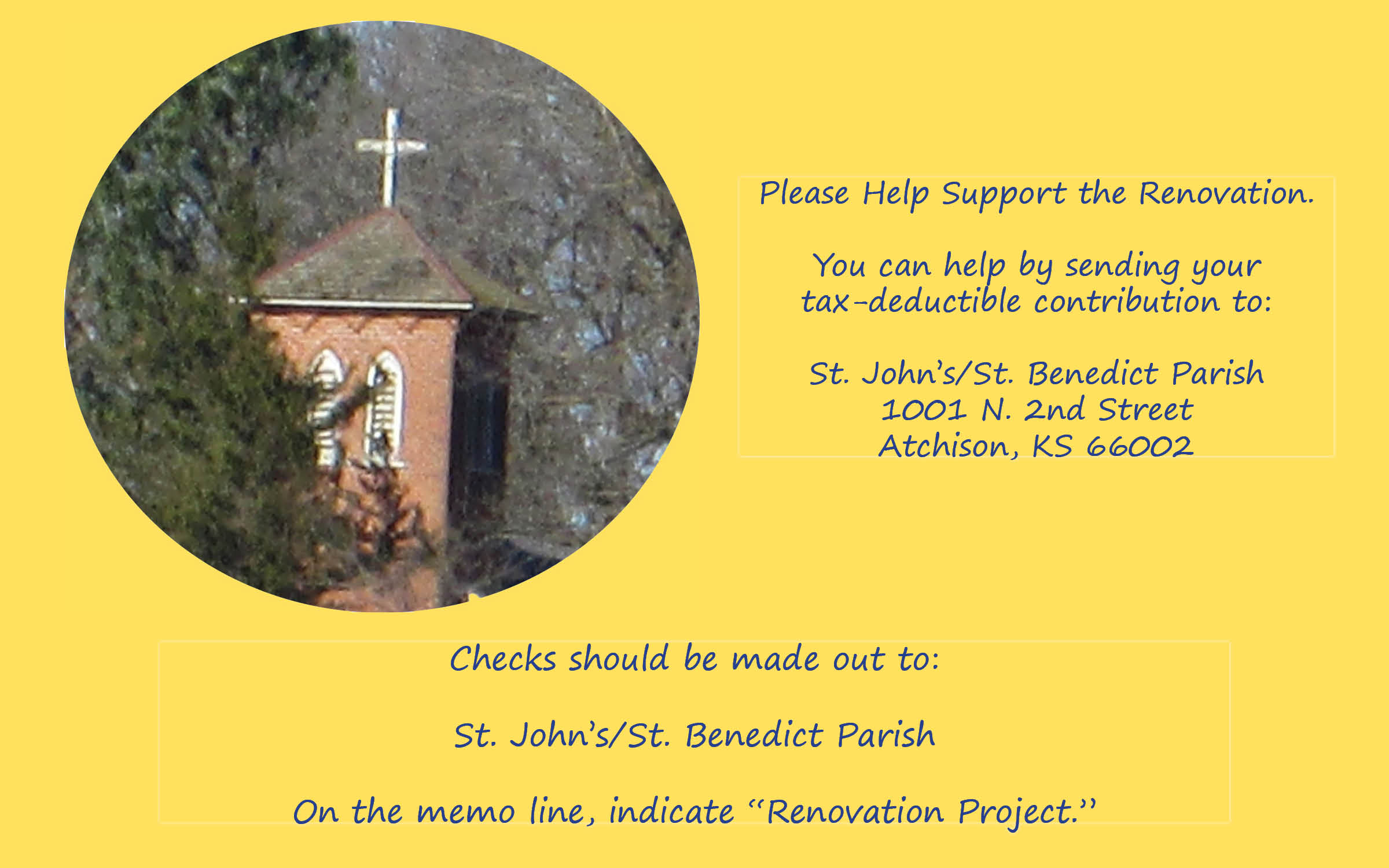 The Friends of St. John's Oratory is a group of concerned citizens, neighbors, former parishioners, and descendants of former parishioners, who feel it is important to preserve the building for future generations. We believe it can still serve the community.

In 2014, the Friends of St. John's Oratory worked to raise money to replace the roof. This was successfully completed in the summer of 2014.
Since then, individuals have continued working to bring St. John's back to a condition in which the building can be preserved and found usable for prayer, Mass, and retreat. Electricity has been rewired; damaged ceiling tiles have been removed and replaced by a wooden ceiling; stained glass windows have been repaired; plaster walls have been scraped and repaired. Other restoration work can be seen here.
St. John's is part of the Brenner Vineyard Historic District. We are working with the Kansas Historical Society to insure that work done is in accordance with their regulations.